Menú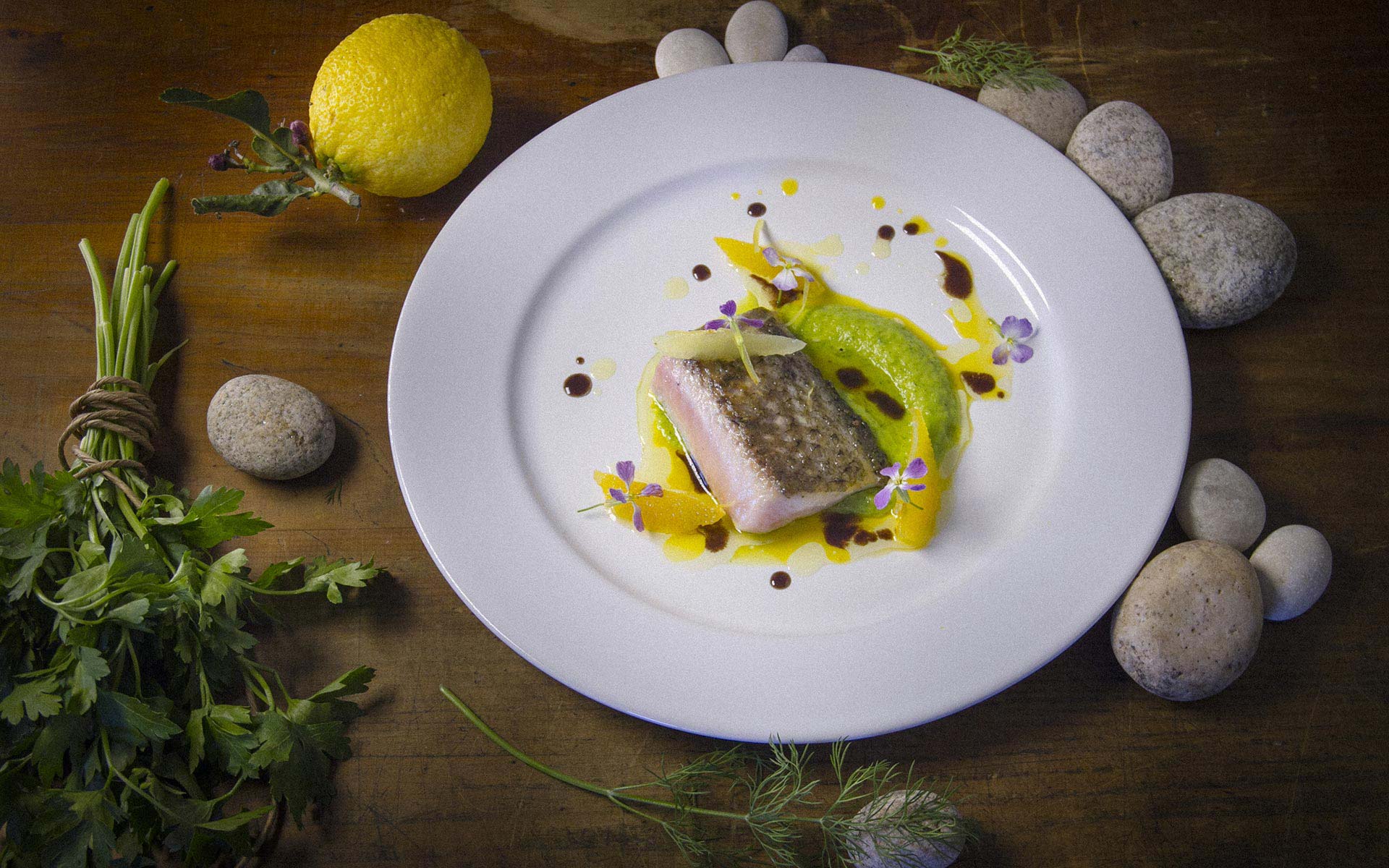 Our menu comes from honoring the producer, the picker, the laboring countryman; communicating the native product and its preparations, of burrowing into the ground to find the roots of the cultures that inhabited the lands, transforming these experiences into a cuisine of influences. Their orchards, meats, cheeses and fisheries are invoked to offer a seven course menu.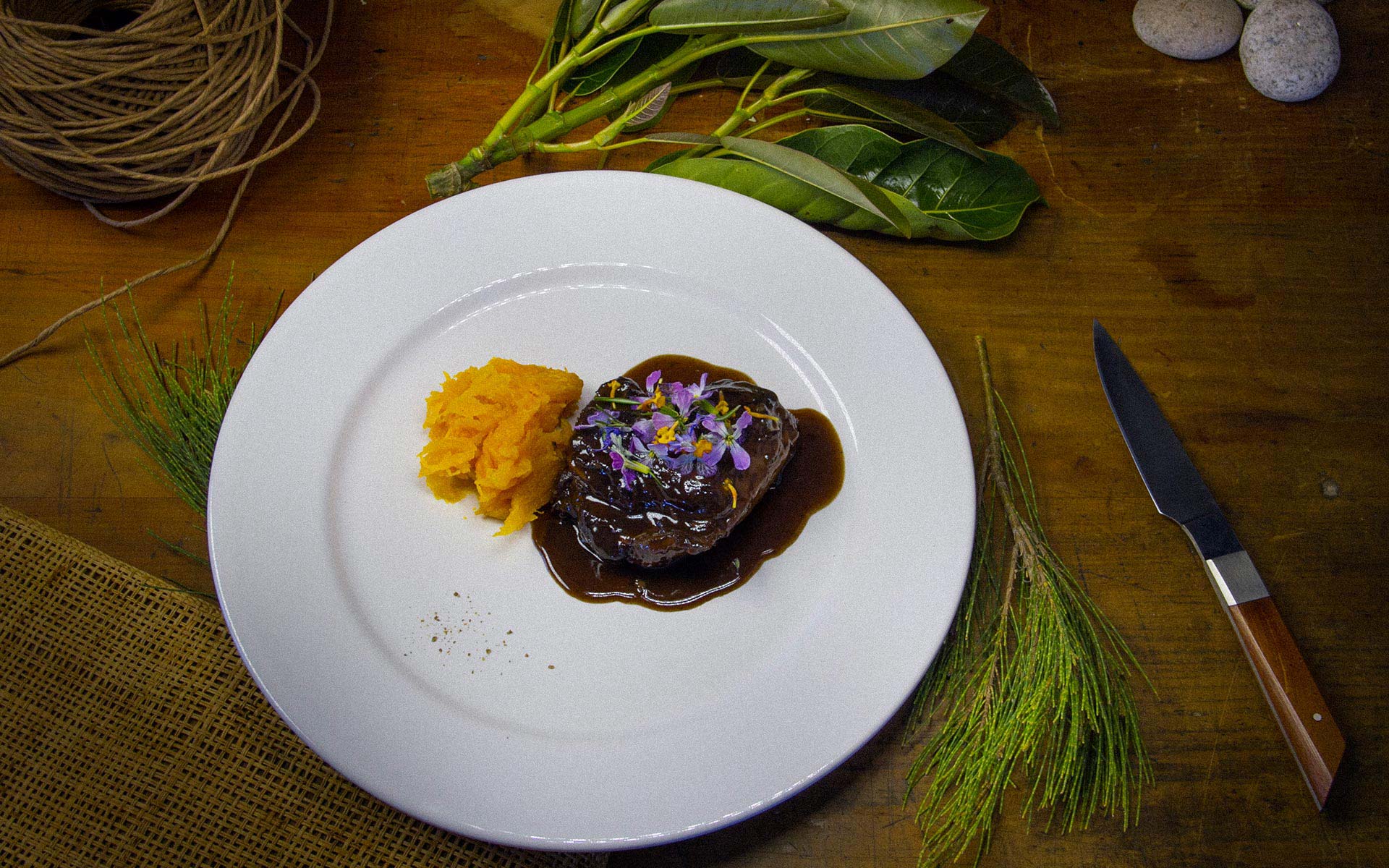 Rio Ancho Gourmet Lodge's menu is a journey through the best native and exotic products we have found in the region and an experience unique to it. Our proposal reflects our consideration for our vegetarian diners as well as for the omnivores. Everyone is welcome at our table.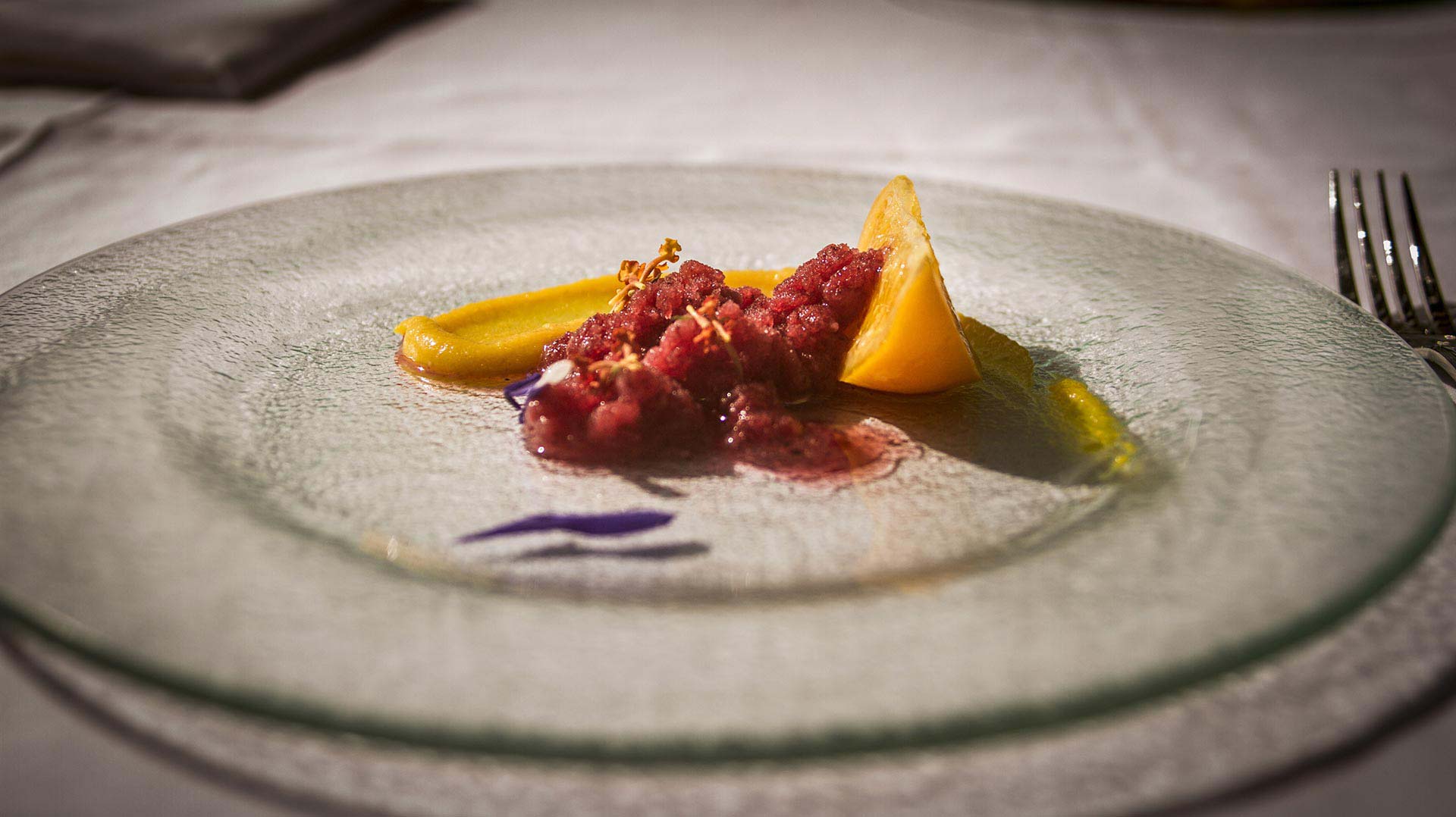 It all begins with an appetizer and our freshly baked bread, following with the cream soup that prepare us to receive the third course.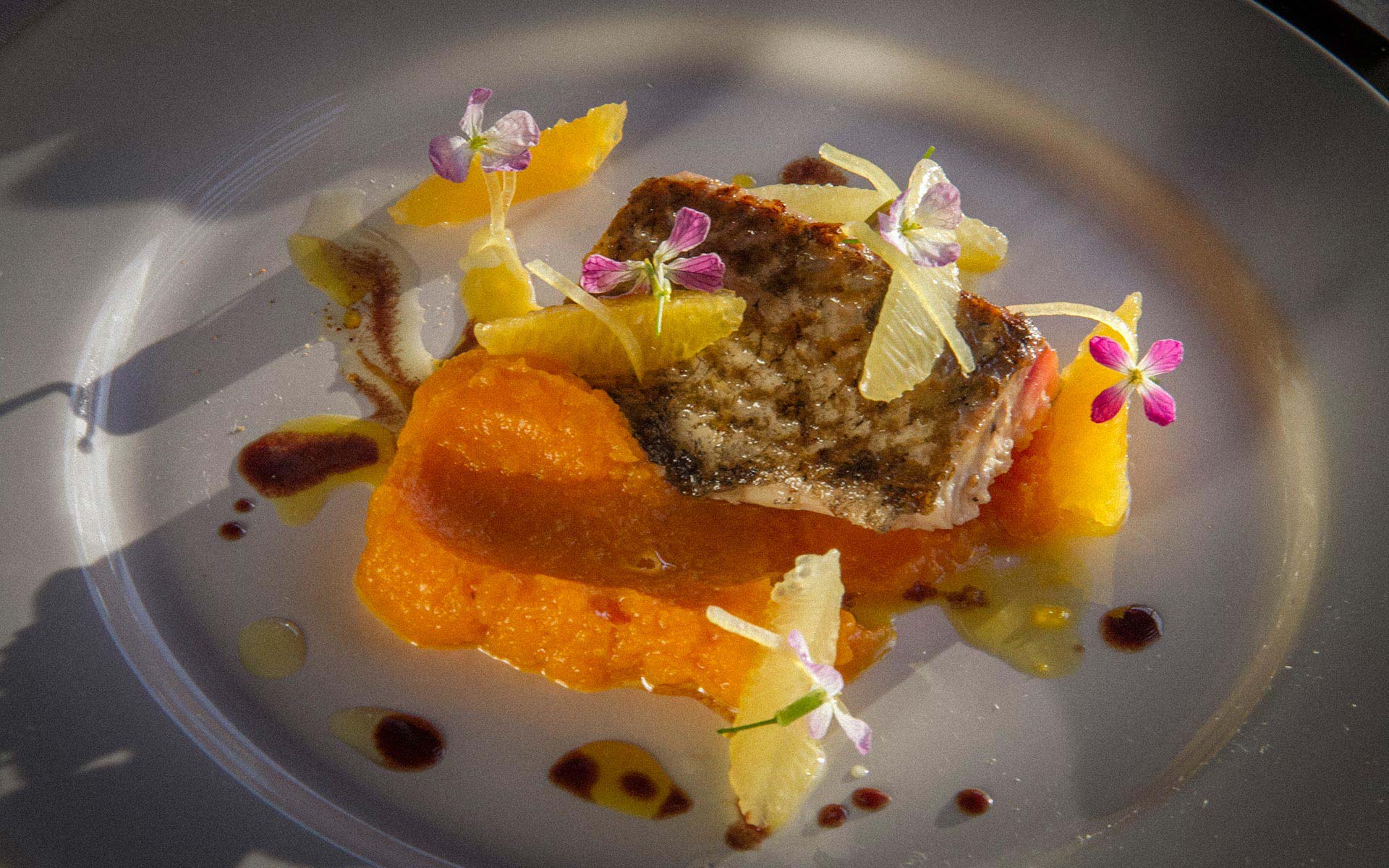 In our mission to discover new textures; the catch of the day or the homemade pasta will follow, and the next course will be an exquisitely cooked meat or vegetable dish.
Then a lavish dessert bringing the journey to and end with one of our custom tea blends or premium coffees, served with petit fours.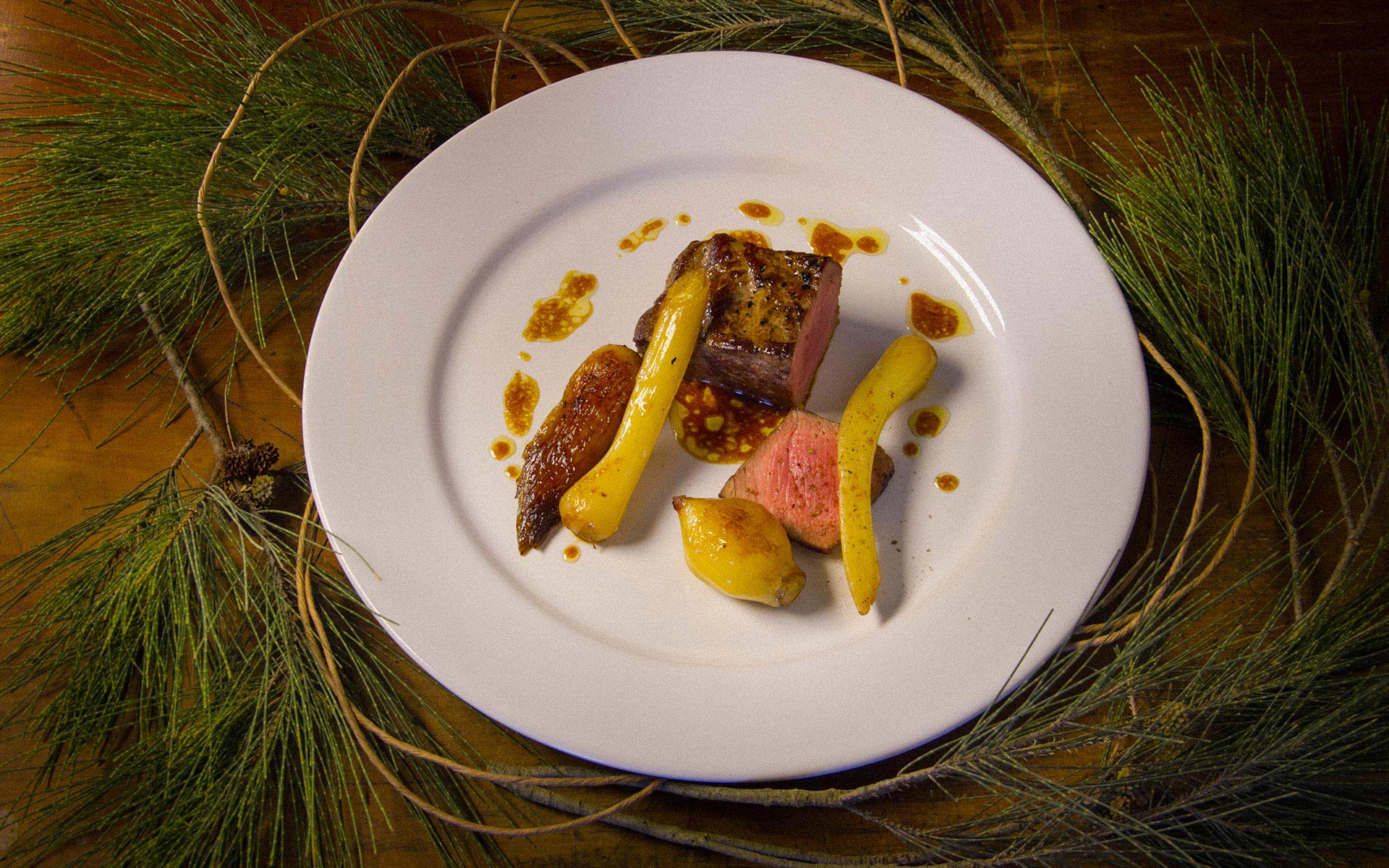 Rio Ancho offers a special wine cellar to discover the wines that Uruguay has to offer and delight with.